Sparklet make Blow out Preventer provides a 100% protection from blowout during the Wireline (Slikline) operation in Oil & Gas well during work over, well completion and reservoir studies.
Wire line BOP operated either manually or hydraulically are used to actuate rams into the bore of the valve and seal around the Wire line. The ram bodies are fitted with guides to align the wire into the inner seals. Guides and inner seals are dressed to suit the wire being deployed. Ram bodies also include outer seals, which seal between the ram body and the bore above. When the rams are positively closed, pressure is bleed off allowing safe access to the wire for fishing operations or to carry out repairs to the pressure control equipment above the valve. After the task has been completed and the integrity of the pressure control equipment has been confirmed, an equalizer valve, situated in the Wire line valve body, issued to equalize the pressure across the rams allowing them to be open.
Sparklet Wire line BOP assemblies are available with
Type
Single & Dual
Operate
Manual & Hydraulic
Connection
ACME Quick Union
Working Pressure Rating
Upto 15000 psi
Size
2 1/2" & 3"
Service
H 2 S & Standard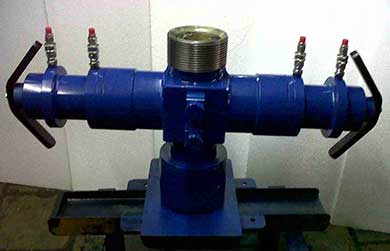 Manual Blow Out Preventer

Manual Blow Out Preventer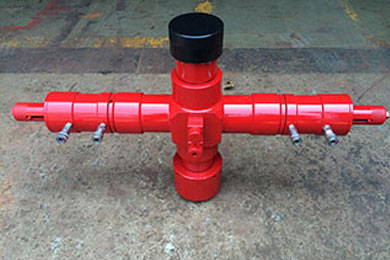 Hydraulic Blow Out Preventer
Sucker Rod BOP is a kind of control equipment to prevent oil and natural gas leakage in oil production operations. It carries out the flushing, sand washing and other fracturing operation, it can meet requirement of rod seals by replacement of spool, the product characteristic is of reasonable design, simple structure, easy to operate, reliable sealing and long service life.
Hay Pulley is designed to reduce the amount of side pull force to the lubricator string. While in route from the stuffing box to the wireline unit. It alters the direction of the wireline from a perpendicular position to a horizontal position. The Hay Pulley is designed for easy line wiper attachment.
The Sparklet Lightweight Lubricator offers an alternative to conventional threaded and integral lubricator sections. This design uses a special high strength material which provides a significant weight saving, making this type of lubricator easier and safer to handle.
The Sparklet Lightweight Lubricator consists of a lightweight, high yield strength tube with a quick union pin connection on top and a box connection at the bottom. The quick union connections are assembled to the tube by means of a specially designed threaded connection which incorporates both a primary 'O' ring seal and secondary (back up) metal-to- metal seal. Lock rings are used to secure the unions to the tube. Sparklet Lightweight Lubricator sections are normally supplied with bleed off ports. Sparklet Lightweight Lubricators not supplied with bleed off ports are used as upper lubricator sections or with Wire line valves that incorporate a bleed off port.
Lightweight Lubricator sections are available with
Connection
ACME Quick Union
Inside Diameter
2 1/2" & 3
Length
4 Ft, , & Ft, 10 Ft
Working Pressure Rating
5000 PSI, 10000 PSI
Size
2 1/2" & 3"
Service
H 2 S & Standard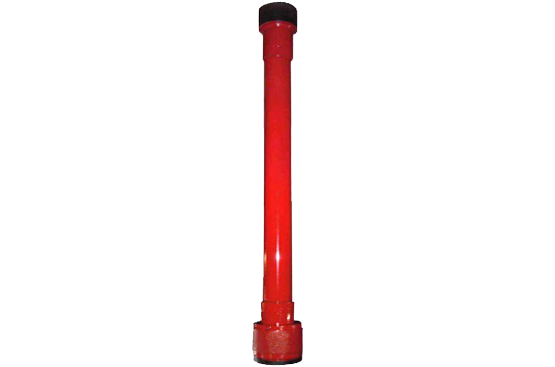 Lubricator Riser
The Sparklet Stuffing Box is positioned on top of the lubricator stack. It's purpose is to seal and contain well pressure around a stationary or moving Wire line. The Wire line is passed over the sheave wheel and down through a series of packings in the body of the stuffing box. Upper and lower bushings are provided to guide the Wire line through the stack. To contain well pressure, the packing is tightened against the Wire line by means of a manually operated packing nut. The Stuffing Box also contains an integral blow out plunger which is designed to seat the well automatically in the event of the Wire line breaking and being forced out of the packings.
Unless otherwise specified by the client, all Sparklet Stuffing Boxes are supplied with brass internal components. The use of brass materials has been proven to extend the field life of all types of Wire line.
Sparklet make Stuffing Box assemblies are supplied in following Ranges
Types
Manual & Hydraulic
Connections
ACME Quick Union
Working Pressure Rating
upto 1500 PSI
Service
H 2 S & Standard
Wire line Size
0.092 " & 0.108
Sheave & Bracket Sub Assembly
8" and 16" heavy-duty sheave and bracket assemblies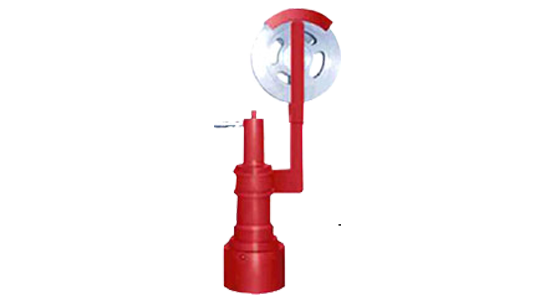 Stuffing Box is available with following spares
Hay Pulley
Hydraulic Packing Nut
Sheaves & bracket
The Sparklet Well Head Flange adapter assembly consists of an API flange quick union box adapter. Positioned on top of an API well head, the adapter is designed to provide a positive connection between the wellhead and surface pressure control equipment during well intervention operations.
Adapter assemblies are available with
Material
Alloy Steel
Connection
Standard API flanges Acme Quick Union connections
Working Pressure Ratings
Upto 15000 PSI
Sizes
From 2 1/16" upwards
Service
H 2 S & Standard